LORENZO

FRANZI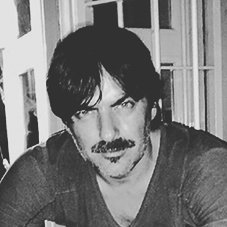 BIO
I'm a professional photographer since 2002 based in Italy. I work for Companies, Institutions and Communication Agencies.
At the same time I'm strongly interested to Narrative and Documentary Photography all around the world.
CONTACT
E-Mail
info@lorenzofranzi.com
Mobile
+393384031301
CONNECT
LINKEDIN
https://it.linkedin.com/in/lorenzofranzi
INSTAGRAM
https://instagram.com/lorenzofranzi
CLIENTS
Nestlè
Vodafone
Ferrero
Unicredit Group
Unipol
Alleanza Assicurazioni
Adecco
Sanofi Italia
Panaria Group
Lamborghini
Japan Tobacco International
RSA Sun Insurance Office Ltd.
BBC
SAP
AXA
Bper Banca
Lidl
Conad Centro Nord
Janssen Cilag (Johnson & Johnson)
Bartolini Spa
Industree Group
Artoni Group
Antidiva
Gresmalt
Comer Industries
Vimi Fasteners
Natfood
Be&Partners
JHS-HOTEL
Tozzi Renewable Energy
Instituto Superior Técnico – Lisboa
Italsempione Group
Università degli studi Parma
Maurizio Di Mauro Architetto
G.A.S.T. Onlus
Comune di Parma
Comune di Reggio Emilia
Landini Spa
Gamma Meccanica Spa
Spal Tlc
Spark
Rilegno
Toschi
Io Donna
Corriere della Sera
Amadeus
Sport Magazin
Sposabella
Diario
Elucevanlestelle